Denia: the capital of the district of Marina Alta, is located 86km from Alicante and 96km from Valencia. The city lies along the Cape of San Antonio and in front of the Balearic Islands, which makes this place special, where the sea plays a key role. Denia has a coastline of 20km: northern beaches (Las Marinas) are wide and sandy, and in the south there are rocky coves (area of Las Rotas). It is known as a "city of healthy climate", characterized by warm summers and mild winters. In fact, Denia even has a monument honouring the good weather. Prevailing winds in this area favour the practice of water sports. Denia is famous as one of the most favorable locations in Spain for windsurfing and kite surfing; it also has schools of sailing and a strong tradition in sailing regattas.
Among other attractions in the area we can mention the Marine Reserve, which is a natural area of high environmental value. Here you can realize a number of scuba diving tours, enjoying the beauty of the undersea world. Another place of interest and scenic value is Montgo Natural Park, where you can see various species of local flora and fauna and discover various hiking trails.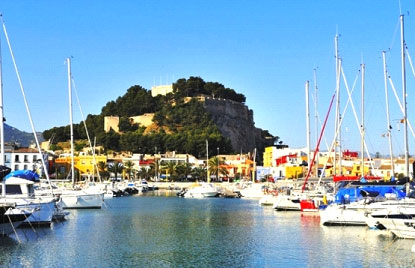 Denia port and castle
Jávea: Jávea is situated in a prime location in north the province of Alicante and is considered to be one of the most beautiful places bordering the Mediterranean's. It is the first peninsular municipality illuminated by the rays of the sun at dawn. The landscape of its extensive coastline presents alternation of rock coast that hides small coves with beautiful sandy Arenales beach. Jávea is located about 90 km away from Ibiza, and on clear days you can see the island.
This place is considered one of the best world microclimates. And the truth is that you can enjoy a comfortable temperature always, like the representatives of 85 nationalities living all year in Jávea are doing. The town has a large population of British (about 6000), Germans (2,000), Dutch, French, Italians, Russians, etc...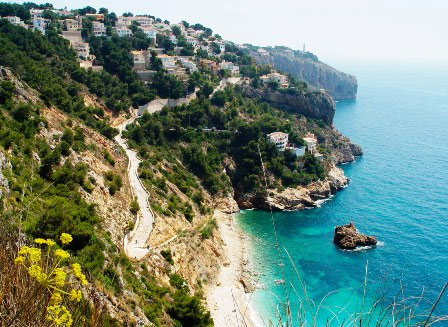 Coves of Jávea
Moraira: Moraira belongs to the municipality of Teulada, an important international resort. It has rocky coves and sandy beaches. Despite being a popular tourist destination, the town has preserved its originality and soul. The castle located on the beach is the symbol of Moraira.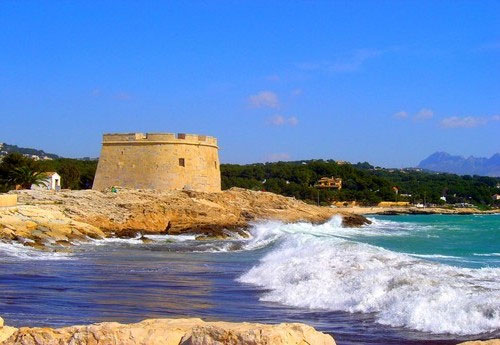 The Castle of Moraira
Calpe: the municipality of Calpe is located in the north of the province of Alicante, 63 km from the city of Alicante and 122 km from Valencia. The symbol of Calpe is Peñon de Ifach, a rocky mass 332 m high. Its presence creates a fascinating contrast between sea and mountains. Ifach, declared a Natural Park, turns the town into a place of extraordinary landscape attraction. But there are other places of singular beauty: coves and cliffs on the coast, rugged mountains in the interior. And a pretty picture: the natural landscape of the salterns, resting place of flamingo, heron and many other birds. From the nearly 30,000 residents of the municipality almost 60% are foreigners.The coast of Calpe (13km) offers an extensive line of excellent beaches; many of them are certified and awarded by Blue Flag. The town offers a rich agenda of activities for leisure and free time - local festivals, tours and excursions, museums and monuments, family tourism, nature, sports, urban spas ... The cultural program includes art exhibitions, theater performances music, films, etc.. Calpe is a place open to tourism, with its modern buildings and wide avenues; and at the same time it merges with the traditions of the fishing village and with the overwhelming majesty and beauty of the natural landscape. You will be surprised by its contrasts. It is a real treat for your senses!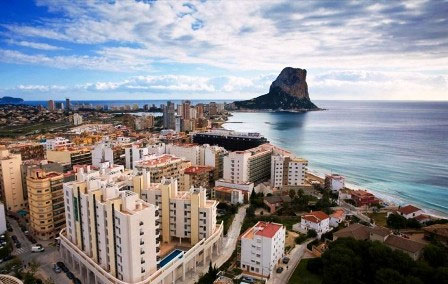 Calpe
Altea: protected and surrounded by steep hills and cliffs, Altea develops below the blue-tilled church of Our Lady of Consolation, located at the highest point of the picturesque village. A Roman settlement, born as a fishing village, Altea was restored by an artists' colony in the 1950s and a variety of painters, artisans and potters still live among its inhabitants. Their sense of style flows down the sheer white orange-shaded streets adorned with geraniums and full of tempting shops. These charms and the proximity of Altea to Benidorm inevitably attract large numbers of visitors. The beach is surrounded by a pleasant palm-lined promenade with a wide variety of bars and restaurants. Altea has also good facilities for water sports.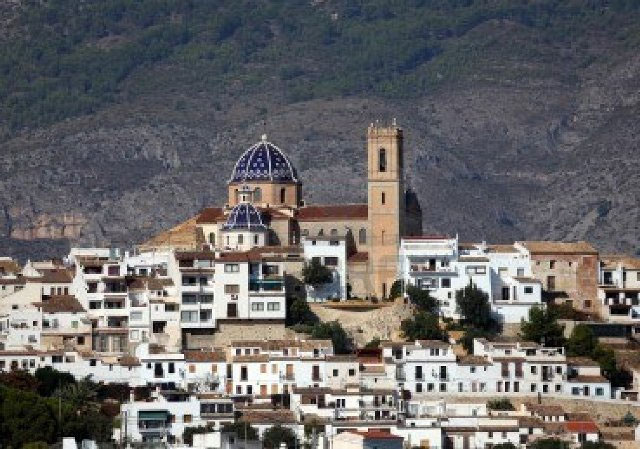 Altea. View of the town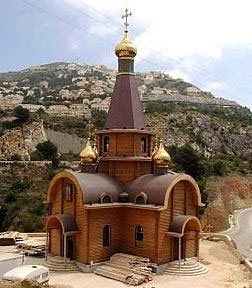 Altea. Iglesia Ortodoxa Rusa
Benidorm: It is the perfect place for lovers of the Spanish "marcha", clubs and nightlife for all ages. It is located about 50km north from Alicante. It is a tourist center where people of all nationalities meet each other and where considerably large British community is installed; it also offers wonderful beaches that are benefited by an exceptional microclimate.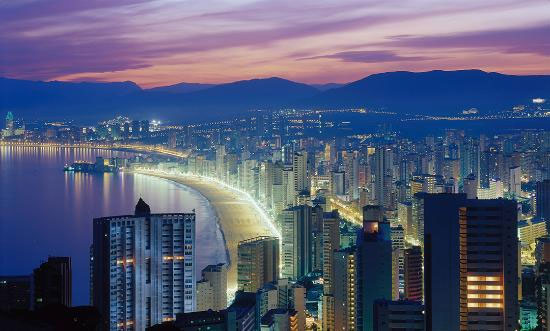 Benidorm is a resort built around its wonderful beaches, unsurpassed cleanliness and wide range of activities, all attributes we observe in its magnificent coastline. It is divided into three zones: the Levante beach, which is the most visited, extends over 2km from the historic district to the Rincon de Loix and Sierra Helada; Poniente Beach, which stretches from the historic district to the Cala de Finestrat, and Mal Pas Cove, where you can access from the port or coming downstairs from the castle.
El Campello: situated 12km from Alicante on a low rise, from where you can see a coastline of 23km with different beaches. Its landmark is a watchover, built in the Fisherman's Quarter in 1554, to alert the townsfolk of imminent attack by Barbary pirates. In the Illeta area, archaeological remains belonging to the Iberian and Greek cultures have been found.
In the 18th century, the town had its own shipbuilding yards working to encourage its seafaring tradition. Muchavista is the main beach; anyway, there are some other beaches to enjoy: The Cova del Llop Marí and Morro Creek Blanc are dipping into a rock cove. The natural environment of Lloma de Reixes is charming. An artist from Alicante Arcadio Blasco has created some spectacular sculptures, one in the sea and other on shore.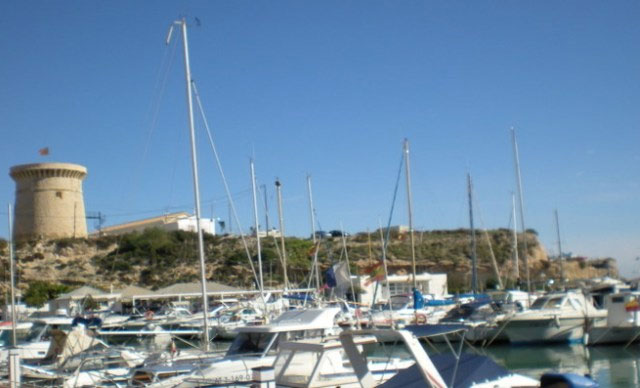 El Campello. The marina
Alicante: It is one of three provinces that form part of Valencian Community, together with Castellón and Valencia, while they are capitals of their respective provinces. It is located on the coast and has a population of 300,000. The city offers a wide variety of restaurants, pubs, cafes, clubs and many other things to have a great time. In 1998, the east of the marina was redesigned, becoming a very nice area for walking and leisure.
There are many restaurants, pubs, clubs and cafes to everyone's taste. This year also the west side of the port was remodeled turning it into a shopping and entertainment area that offers a wide range of possibilities. From the port there is an incredible view of the city and the Castle of Santa Barbara. The castle is worth visiting; here you can have one of the most beautiful views of the city, while enjoying art and cultural exhibitions, dinner shows and many other events that will make your holiday unforgettable.
The city is located in the south end of the Valencian Community and it has one of the biggest universities in Spain, offering to 40,000 students a variety of courses, including human and social sciences, medicine or engineering and medical studies, among others. The campus also offers a huge variety of cultural, scientific and research activities throughout the year, even in the summer.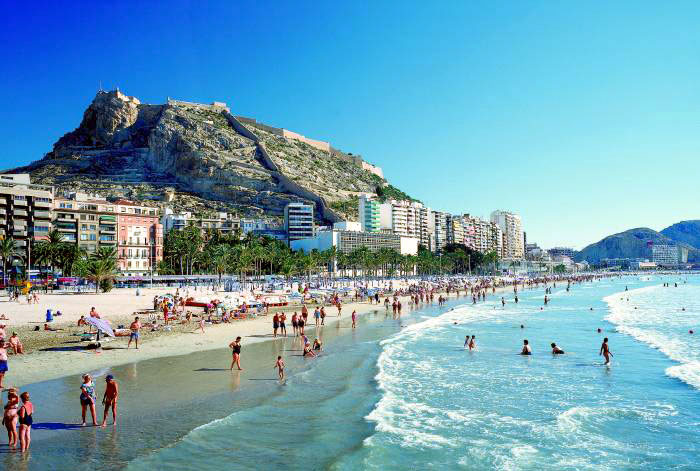 It should be mentioned that the climate of Alicante is excellent, with an average temperature of 18 ° C in winter and 32 ° C in summer.
Los Arenales: It is one of the most beautiful beaches of the Costa Blanca and it is only 15 minutes away from Alicante and 10 minutes from Elche. It offers a quiet and relaxing environment surrounded by golden beaches and stunning views from the top of the cliffs, where risk and adventure lovers can enjoy paragliding. It is mainly a holiday area that offers all kind of shops and entertainment for all ages.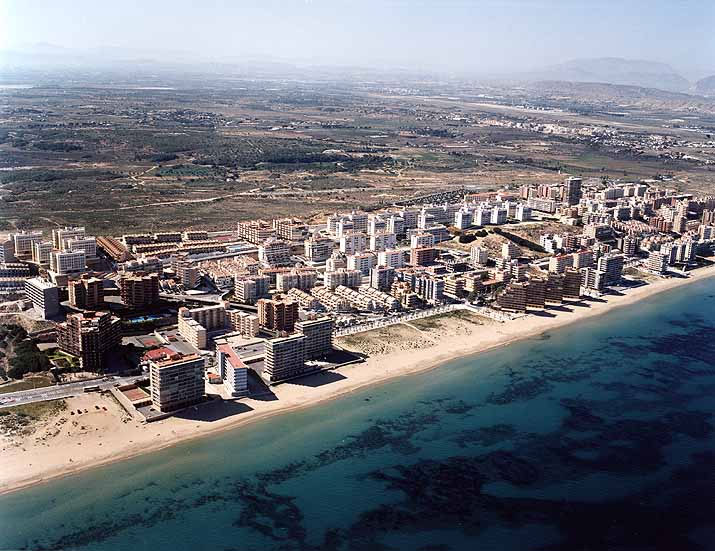 Los Arenales beach.
Santa Pola: It is a charming little village, situated on the coast 17km south of Alicante and 10km from Elche, famous for its mountain landscape, sand dunes, and above all, for its salterns. It has also 4km of beaches with fine sand and clear water. All these beaches offer different services and recreational areas.
We want to mention especially Lisa Beach, where you can go walking knee-deep in the sea. You will also find a nudist beach, called Brac del Port / La Gola. Santa Pola has an important fishing port with the major number of fishing boats around the Mediterranean Sea.
It also has a sixteenth century castle which is part of the fortification of the old quarter, with the ruins of "Portus Ilicitanus", the ancient port city of Elche in Roman times. Near the coast of Santa Pola there is Tabarca, which belongs to the province of Alicante. Berber Muslims used this island as a hub, but today it is a magnet for divers, as it is considered a marine reserve because of the rich variety of flora and fauna that surrounds the island.
An interesting observation is that the pink color of water is not an optical illusion. This coloration is due to a microorganism, a plankton-like crustacean called Artemia Salina, that lives in the lagoon. On the way to Torrevieja you will see a blue jumper, currently used as a conveyor belt that carries salt from the laundry located to the right of the road, up to the mounds where salt is stored, to the left side. Dark mounds are salt extracted from the gap yet to be washed, while the white ones are the result of this process, the salt is ready for sale.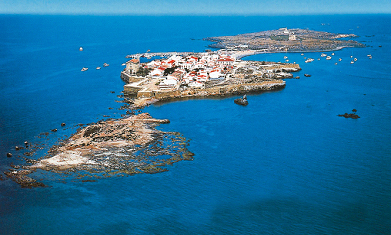 Tabarca Island
La Marina: La Marina is a small town of 1,200 inhabitants in the municipality of Elche, 13km from the city center, 20km north of Torrevieja and about 18km south of Alicante International Airport. The dunes and beaches of fine sand and clean water have an extension of about 3km. The production of pottery is the traditional craftsmanship of the Marina area.
There are a multitude of shops where you can find all kinds of plates, cups, bowls, etc., in all sizes and with the classic Mediterranean ornament. There are all kinds of shops for your daily needs, just as a taxi rank, banks, tennis courts, swimming pools, bowling alleys and a car rental office, among others. International prestigious campsite "La Marina" is located here. This area attracts people of many different nationalities who choose their properties both to live permanently as to spend a perfect holiday.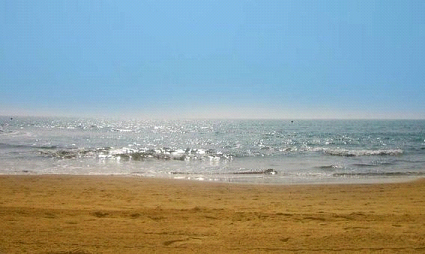 Marina Beach.
Guardamar del Segura: this summer resort is surrounded by citrus fruit orchards and fertile vegetable gardens that form a surprising contrast with rolling sand dunes along the coastline. The ancient settlement of Guardamar was inhabited first by the Iberians, occupied by the Romans and later the area became an important Morís religious centre. The Moors were ousted by Christians in the 13th century and the village was transformed into a fishing and agricultural base. The beaches of Guardamar are considered among the loveliest ones on the Costa Blanca.
The river Segura flows here into the sea, and in the evening fishermen with their fishing rods sit down, enjoying the sunsets and the beauty of the natural landscape. Special mention is worth the famous Prawn of Guardamar, a typical dish of this place, several times awarded internationally by important culinary awards.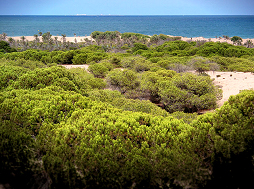 Guardamar Dunes
Torrevieja: es un importante centro urbano, ubicado a 48km al sur de Alicante. Sus playas, restaurantes, Museo de la Semana Santa, Museo del Mar y Sal, su agitada vida nocturna en el período estivo y su amplia oferta de diferentes actividades convierten a esta ciudad en un popular atractivo turístico. Las salinas de Torrevieja son las más grandes y las más antiguas de Europa. Hay dos parques naturales en los alrededores de la ciudad (Lagunas de la Mata y Torrevieja), donde se alimentan más de 250 especies registradas de aves.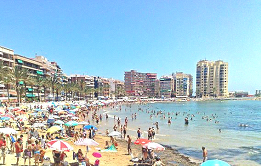 Playa del Cura, Torrevieja
Orihuela Costa: Few kilometres away from the town of Orihuela you'll find 16 km. of coastline, where sandy beaches and majestic cliffs offer the best possibilities to enjoy the sea. There are many urban areas, such like Villamartín, Campoamor, La Zenia, Cabo Roig or Punta Prima. Year after year the beaches of Orihuela Costa have been awarded by European Blue Flag, a distinction given by the Foundation for Environmental Education for water quality, cleanliness and the large amount of existing services.
Orihuela is well known for its golf installations. There are 3 golf courses with 18 holes of the highest standard, with all the services required by this sport: golf teachers, club hire, caddies, shops, nearby hotels etc.
In the centre of Orihuela Costa there are many large shopping areas, restaurants, bars, nightclubs and a vibrant nightlife, all together offers a broad range of leisure and entertainment for young and old.
You can practice many sports: sailing, surfing, kite surfing or windsurfing, rent boats, canoes and jet skis, fishing, diving and snorkelling, golf, tennis, horseback riding, hiking, climbing, paragliding, ballooning. Orihuela Costa has the facilities and companies that allow you to make sports such as carting, paintball, quads, jet skis, bungee jumping, go-kart track.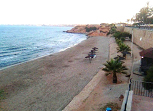 Flamenca Beach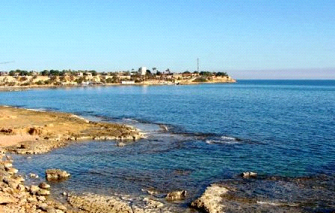 Cabo Roig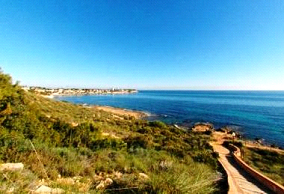 Punta Prima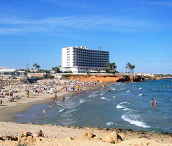 La Zenia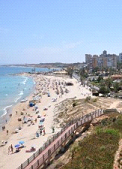 Playa de Campoamor