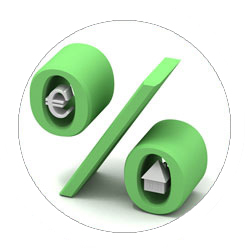 After-sales service
From purchasing to delivering of property in Spain.
The work of other companies finishes once you have bought the property, in SpainL€ss, after buying the home stats new stage of our relationship with the client; you will receive a level of personal service difficult to find in other companies. We accompany you while waiting, promptly informing you about the progress of your home in Spain, we will advise and guide you at the time of delivery and we'll help you to establish yourself in your new home checking that everything is according to your expectations.

Personal Assistant.

Once the customer decides to buy a house in Spain, a personal assistant is assigned to him; this personal assistant is always available to solve problems or questions about your home and make the delivery process as simple as possible.

After-sales service and delivery

These are some of the many services offered by SpainL€ss after you buy your property:

-Personal assistant manager in charge of your property
-Internet access to the construction progress
-A budget of the requested reforms
-Assistance obtaining a mortgage
- hotel booking during the delivery period
-Appointment and accompaniment to the notary
-Help buying furniture and appliances
-Help with water and electricity contracts
-Help with home insurance
-General Assistance and Advice
-You can trust SpainShopper from the beginning to the end.


We request NIE for nonresident foreigners.
To buy a property in Spain a nonresident foreigners must obtain NIE (Foreigner Identification Number). This is a personal number, unique and of an exclusive sequential nature and it is essential for any kind of economic transaction in Spain (from opening a bank account to buy a house).

We facilitate bank account opening.
It is not mandatory to have a bank account in Spain for non-residents, but highly recommended. All taxes and expenses associated with buying a home in Spain (VAT in case of new homes, residences ITP if second hand properties, notary fees, registration and management, as well as property tax and garbage fee) must be paid in Spain and the fact of posessing a bank account facilitates the process.

We provide and manage housing financing in Spain.
We help manage a mortgage in a Spanish bank to nonresidents who buy a house in Spain, and we keep them informed of the bank's decision. Spanish banks offer financing to foreigners resident in Spain without any problems with an Euribor interest rate of +2% and up to 60% of financing loan. The loan amortization period is 30 years with a formalization fee of 1%. But as SpainShopper collaborates with Banco Santander, our nonresident customers have access to the same mortgages that are offered to nationals. Financial conditions also are the same as those that applied to Spanish citizens: the Euribor interest rate of +1.25%, maximum 80% of the financing and maximum loan amortization period of 30 years. The bank will also consider the applicant's employment stability and his level of indebtedness.

We facilitate Visas and Residence Permits.
If you buy property in Spain you can get a Schengen visa for one year. This means that you can stay in Spain 180 days a year, or more precisely 90 days every six months. You will be able to cross freely the border of any country of Schengen space.

After purchasing the property in Spain, we facilitate obtaining an extract from the Property Register (nota simple) for visa application and consult the options of obtaining residence permits in Spain for the whole family.